Archive for October 3rd, 2009
2009年10月03日(Sat)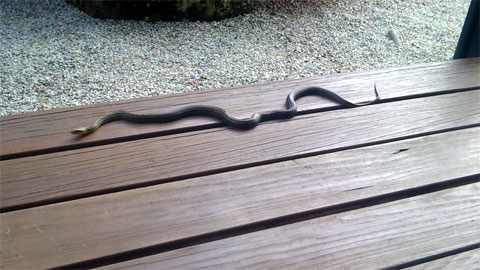 Last week a snake appeared in my house`s garden.
That snake is about 150 centimeters long.I did a search on about animal illustrated book,That snake probably do not have deadly poison,but i was very suprised,becaused i useually do not see the snake.
That snake is very gentle,so after a little time went to out of my house`garden.I breated a sigh of relief.I like animals but also sometimes fear animals.