Archive for January, 2010
2010年01月22日(Fri)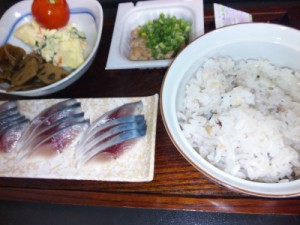 dinner menu
rice
natto
salad
tomato
simesaba
The main dish is "simesaba"."simesaba"is salted and vinegared mackrel.
"simesaba"is my favorite dish.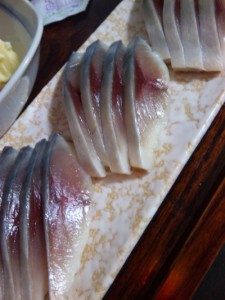 very beautiful.
So many people can not eat "simesaba",because of it's strong smell.
"simesaba"smell bad!
When I was a child,I could not eat it too.
But now I love "simesaba".My taste changed.
2010年01月13日(Wed)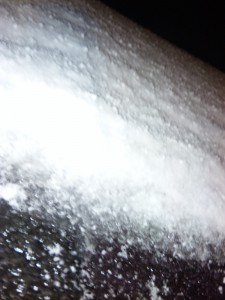 When I waked up this morning,it was snowing.
I could see a snowy road.I was surprised,because of it.
It is unusual thing that it snow in this area.
The snow is about 10 centimeters deep.
I could make a snowman!